Monthly individual functional nutrition consultations
Online dietary & lifestyle coaching
A private community
more support, greater accountability & better results
to take the overwhelm out of health
$379/month
cancel anytime
Private Nutrition Membership Benefits & Extras
PERSONAL ATTENTION & GUIDANCE
FUNCTIONAL LAB TESTING
INDIVIDUALIZED PROTOCOLS
Extensive health history intake and health assessment

Lab test recommendations and analysis

One 60 minute private consult per month (via Zoom video)

Monthly Custom Protocol: comprehensive and personalized written action plan with diet, lifestyle and supplement recommendations to guide you forward on your path month to month

Email support between sessions (response within 48 hours)

Emergency text support for time sensitive issues

Access to functional labs tests (GI Map stool test, Organic Acid Testing, Dutch hormone testing, etc.) for additional cost

Full transparency: you have access to all labs, data and results

Communication with other practitioners you may be working with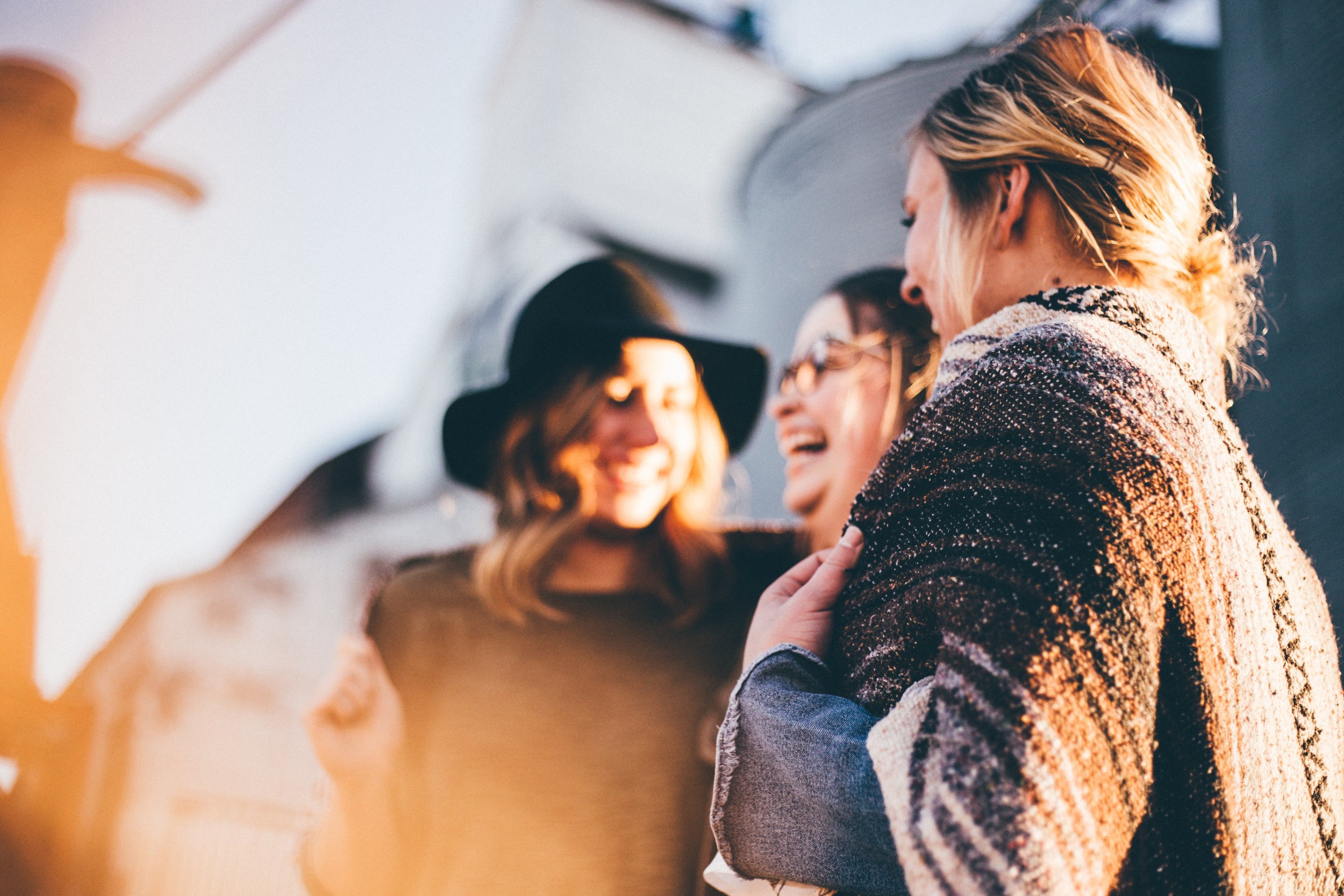 ONLINE CAMARADERIE & SUPPORT
Private "You Do You" Facebook group to connect with a like-minded crew who are trying to do the same thing you're doing

Erin weighs in weekly with relevant health articles, resources and food ideas

Referrals & collaborations with my trusted practitioners (including other nutritionists, MDs, naturopaths & therapists)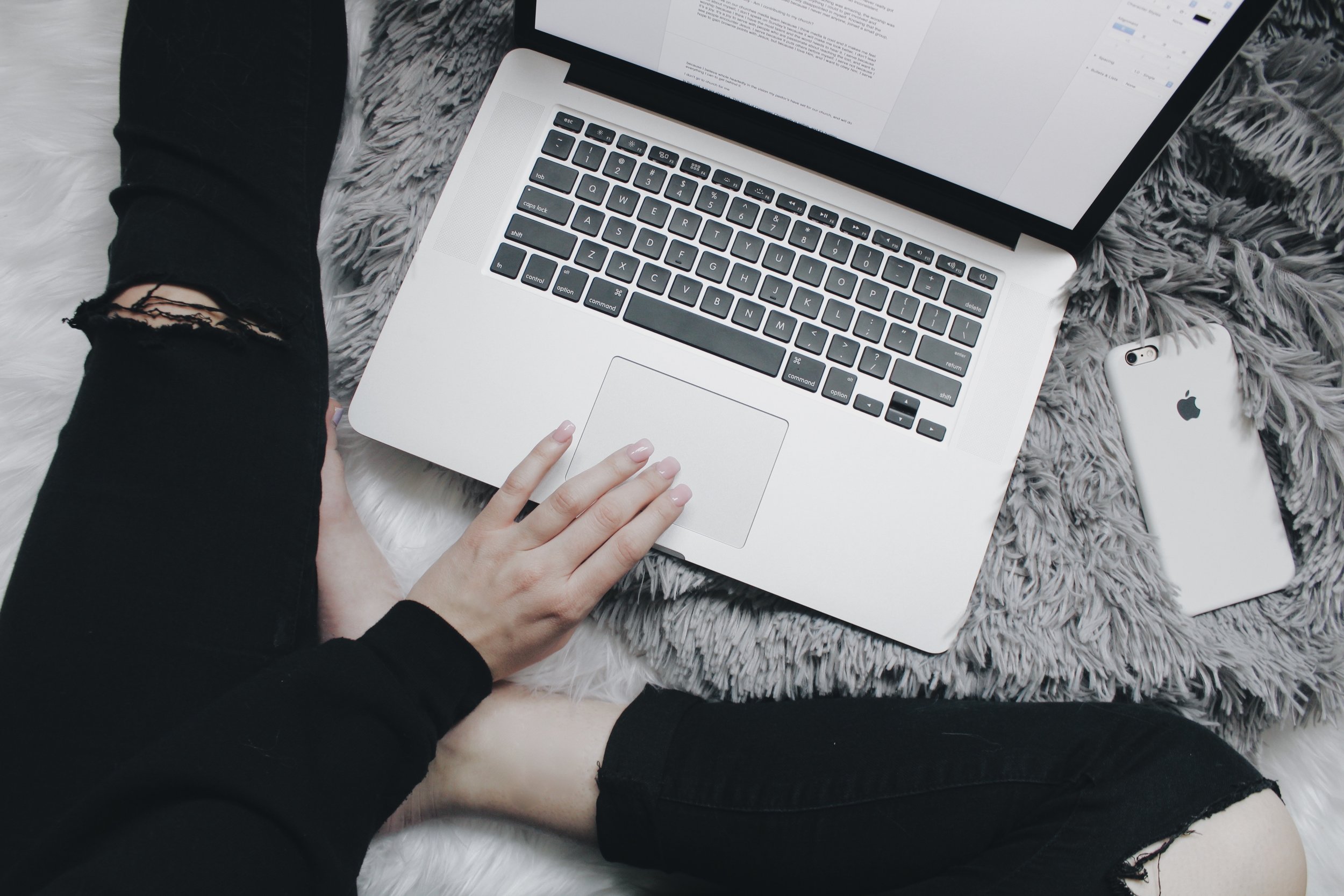 THE MOST UP-TO-DATE RESEARCH
CAREFULLY CURATED BY ERIN
Unlimited access to private password-protected membership platform

Dietary protocols and easy recipes to support your personalized plan

Nutrition education

Spirituality and intuitive eating coaching

Lifestyle Medicine such as guided meditations, mindfulness and healing practices

Free admission to online courses including Fueled+Fit, Carb Compatibility Project, What the Gut? Gut Health workshop

PLUS guidance toward which specific resources are right for you!

New resources added every month
Exclusive Discounts
Coupon code & free shipping for practitioner line supplements
Terms
No minimum commitment

48 hour notice to change or cancel appointment

15 day notice for membership cancellation

Access to resource library removed with membership cancellation
I am a board-certified integrative and functional nutritionist helping women re-energize and find real health without restriction.
I have been practicing nutrition for 8 years, going beyond the conventional education I received in college (B.S. Nutrition & Dietetics) and basic training I received as a health coach.
I am at heart a researcher. I am constantly enrolled in new programs to learn from the leaders in the industry and stay up to date with the current research. (Currently in a year-long functional medicine mentorship with Dr. Dan Kalish at the Kalish Institute.) Our understanding of food and the human body changes every day. Our practice should, too.
I see a limited number of private nutrition clients through my membership program. That is so I can truly invest in your story, provide ongoing support, and be as equally committed to your path as you are.
I blend science, theory, functional lab testing, intuition and a listening ear into my holistic and functional nutrition practice. You and I work together to create a collaborative, dynamic, unique and evidenced-based plan for you. Learn more about functional nutrition here.
We unearth the root causes of your symptoms while you build the confidence to make the appropriate dietary and lifestyle shifts. Through this journey you begin to heal your relationship to your body, your relationship to food, and your relationship to yourself.
My own health struggles dramatically affect the way I work with clients. I see you. You're not crazy. It's not all in your head. I understand what you're going through because I've been there. I've been in the trenches, and I've also experienced the light at the end of the tunnel. I know it's possible. And that's what I hope to show you.
My training and education, experience working with hundreds of women, plus my research-backed holistic approach makes me a uniquely qualified partner in your health journey. If you're looking for a nutritional, functional and spiritual approach to health, you want in on my membership.
I HAVE EXTENSIVE EXPERIENCE WORKING WITH CLIENTS WITH:
SIBO and IBS
Celiac and IBD
Chronic constipation, bloating, belly discomfort, heartburn, gastritis
Hashimoto's and other thyroid disorders
Chronic Pain & Fatigue
HPA Axis dysfunction & cortisol dysregulation
If you're looking specifically for adrenal, thyroid and hormonal support, I recommend starting with Your Hormone Revival, a comprehensive 12 week balancing program.
This membership is a good fit for you if…
You've tried to do "everything right" with your diet and you're still not getting the results you want.

You read a lot about food, diet and health, but need some help discerning how to prioritize this information.

You've Googled, researched and tried everything on your own. You're tired of throwing things against the wall to see what sticks.

You're overwhelmed by all the health and diet information you hear and need someone to help you discern what's appropriate for you.

You feel as though you've slipped through the cracks of conventional medicine and aren't getting any answers.

You feel as though you've been overlooked and under-heard by other practitioners and health care providers.

You want a skilled and experienced practitioner who listens deeply and is willing to research and think critically about your case.

You're looking for someone to help pull things together, do the detective work, uncover things that may have been overlooked, and fill in the missing puzzle pieces.

You want someone who is constantly learning and stays up-to-date on all current research.

You're looking to move beyond the one-size-fits-all protocol.

You're looking to develop a relationship with a health professional that is always in your corner and willing to act as an advocate for you and your health.

You're ready. I'm ready to be your advocate and champion. Are you ready to do the same? I only accept clients into my membership who are ready to take responsibility for creating their own health. We collaborate as a team, but ultimately you have to do the work. Change and transformation require commitment. If you're ready to commit to your healing journey, I'm so excited to be a partner on your path!
Here's what working with Erin in her membership looks like…
Application Process
Fill out the form below to apply for the free 15-minute phone consultation.
FREE Functional Nutrition Assessment
During this free 15-minute phone consultation, I listen closely to your story. You get to ask questions so we can assess if we're a good fit for one another. Before scheduling this, please read through this entire page so you have a good understanding of what working in my membership entails. I only take on a limited number of private clients, so these calls are reserved for those who are serious about working with me.
Before we meet
When you enroll in membership, you will be prompted to create an account using your email and a password. This will give you immediate access to the private resource library. You can jump into the Get Started resources right away if you wish!
You will also gain access to my online scheduler to schedule your first appointment, as well as an invitation to our private Facebook community.
Before we meet together, you will fill out a Health History Form, Health Questionnaire & Diet Intake for me to review. I spend an average of 60 minutes reviewing your health history to prepare for our first meeting together.
Our first session/video consult
Consider this our "research phase"! Together we do a deep dive into your back story and review the comprehensive intake forms, review past lab and treatment information, and determine which lab tests are necessary to get to the root cause of your health concerns. We also discuss your current dietary habits, health struggles, emotional blocks to food and healing, and your goals. Expect lots of questions! The first session is mostly intake; I learn about your background to provide context for first action steps and future recommendations.
After each session, you will receive a comprehensive and personalized email detailing specific dietary, lifestyle and supplement recommendations, with clickable links to recommended resources.
Moving forward
We review lab results together piece by piece. I want you to fully understand lab results and what they are telling us about your health so you can be an active participant in your treatment protocol. I want you to understand WHY we're doing what we're doing.
We discuss your customized plan. This plan is extremely tailored to YOU. You will receive recommendations for diet, lifestyle, exercise, supplements, as well as recipes and nutrition education catered to your specific needs and lab findings. You will also receive an estimated timeline for treatment.
AND BEYOND!
My goal is to get you the answers and healing support you need in the shortest time possible. Having said that, we can't rush healing. Believe me...I've tried to do all the things all at once. It never ends well. The body just doesn't work that way.
Your therapeutic protocol is often layered and sequential. This is why labs are so important -- they direct the course and pace of treatment. So we don't waste time (and money) playing guessing games.
We continue to evaluate symptom resolution, goal progress and protocol efficacy. In other words, we continuously check in and assess: is what we're doing working? This allows us to course correct until we hit the target.
Online Nutrition and Lifestyle Coaching
While working with Erin, you have access to her online nutrition programs -- both as self study and live programs.
before applying, please understand who this membership is Not a good fit for…
You're only looking for food + diet recommendations.
My private practice is centered around functional medicine nutrition and root cause resolution. Ideal candidate for my membership is someone who already has a good handle on a whole foods diet (ie has been through my Fueled+Fit program and/or Carb Compatibility Project). If you're looking to focus solely on food and diet, consider one of my nutrition programs instead. The membership is for those who are looking to dig in deeper to get to the root of symptoms via intake forms, conversation + functional testing.
You're not ready for change.
Root cause resolution and true healing often require change (because if you do what you always did, you get what you always got). This might mean adjusting diet, lifestyle, movement, sleep, relationships and/or belief patterns in order to support your health. My most successful clients are those who are self-motivated, committed and willing to take steps toward healing. As invested as I am in your case, I can't do the work for you!
You're not ready to invest in labs and supplements.
Chances are, you've already spent a lot of time, money and effort Googling, trying things on your own or meeting with other practitioners. You're probably tired of throwing things against a wall to see what sticks. You're working with me to help pull things together, do the detective work, uncover things that may have been overlooked, and fill in the missing puzzle pieces. Unfortunately, I can't do my job without having the data from functional lab testing. These tests end up saving money in the long run -- they can direct the course and pace of treatment so we don't waste time (and money) playing guessing games.
Initial lab fees range from $350-$950. Protocol supplements can cost $50-$200 per month. Average length of time I work with clients in this membership is 4-6 months. Total cost and time depends on severity and duration of symptoms + health issues, as well as client compliance.
If you're looking for more cost-effective health support, consider joining one of my incredibly powerful group programs instead!
THE MEMBERSHIP IS THE ONLY WAY ERIN WORKS WITH PRIVATE CLIENTS
PAyment and Cancellation Policies
Erin Holt Health has a 48 hour cancellation and rescheduling policy. If you miss your appointment, cancel, or change your appointment with less than 48 hours notice, you will be charged the full rate of your session.
By scheduling an appointment with me, you agree to these terms.
—-
I do not accept insurance as payment for my services.
Many clients choose to use their FSA card as payment for my services and labs ordered through me.
I do not work directly with insurance companies. I cannot offer CPT or diagnosis codes for you to submit to your insurance company.