3 month balancing program to revive adrenal, thyroid and hormone health through root cause restoration

Modern women put an insane amount of pressure on ourselves to look and perform a certain (perfect) way.
These impossible standards create a great deal of chronic, low-grade stress, which often goes unrealized because it's so commonplace in today's world. In other words, we don't even acknowledge the stress.
We think we should be able to handle it all.
Unfortunately, this concealed pressure grinds down the neuroendocrine, digestive and immune systems overtime, leading to fatigue, hormonal issues, thyroid disorder and autoimmunity.
Yet when we discuss our feelings of exhaustion, anxiety, burnout, brain fog, weight gain, bloating or aches & pains with our physicians, we're often told EVERYTHING IS NORMAL:
It's normal to skip your period sometimes. Feeling tired is normal for a new mom. Weight gain is normal in your 40s. All labs look normal!
It's maddening when your blood tests are normal, but your health isn't.
We are left feeling invalidated, under-diagnosed, over-prescribed, more stressed, and like it's all our fault.
This needs to stop.
Your symptoms are real. Your experience is valid. you deserve answers.
Let's get them together.
Yield better results with an individualized protocol
Order functional labs to decode your symptoms
Understand your female hormones
Restore your energy once and for all
This is YOUR Hormone Revival.
Weekly Educational Modules
Videos, audios + transcripts so you can watch, listen or read depending on your learning style
Easy-to-understand explanations of the most current & relevant information
"Dietary Endocrinology": Foods & nutrients specific to adrenal, thyroid + female hormonal health
Hormone-Balancing Herbs & Botanicals + when and how to use them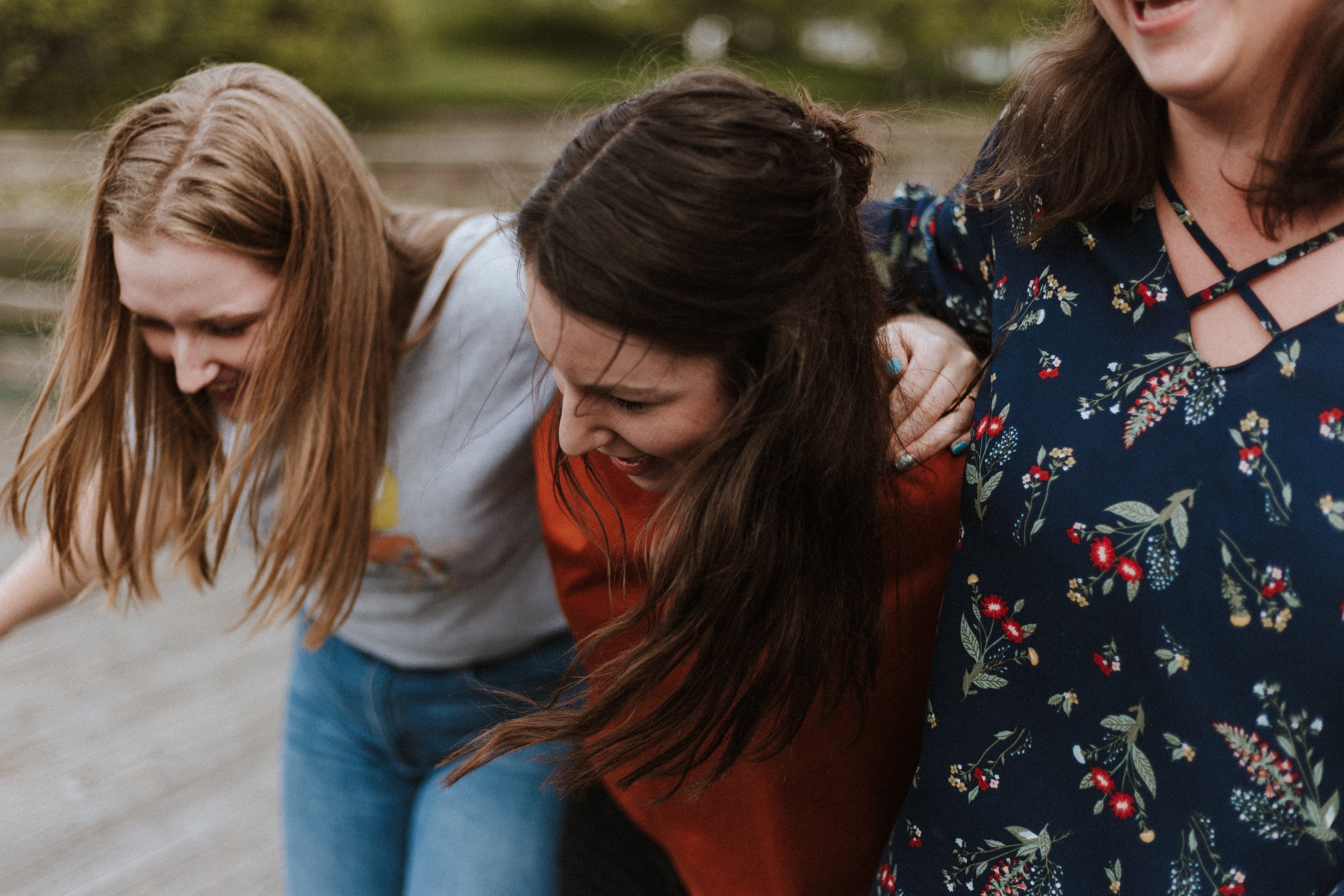 Private Facebook group for camaraderie, support and Q+A
"Office Hour Sessions" via Monthly Zoom video conferencing
Recorded so you can view them after
Offered at discounted practitioner cost
Individualized Protocol Created by Erin
Delivered via personalized video explaining lab results, what they mean, and what your specific intervention should look like
Lifestyle Medicine Bonuses
Hormone-balancing therapeutic practices presented by leading experts
My Story
After giving birth to my daughter 5 years ago, I got very sick.
I thought I was living a healthy lifestyle - I was a nutritionist & a yoga teacher, I was eating all the "right" foods and doing all the "right" things to take care of myself.
I didn't understand why I felt the way I did. I was ashamed, confused…and scared. I wasn't getting any answers.
I went to my doctors SO MANY TIMES and they kept telling me everything was normal. I was fine.
But deep down inside, I knew I wasn't fine. I knew the fatigue, pain, brain fog, anxiety, sadness WASN'T NORMAL.
So I kept digging. On my own.
It took me years of my own research and tens of thousands of dollars to figure out answers to my health problems + come up with solutions to healing.
I don't want that for you.
I've compiled all the information I wish I had back then to save you the time, energy, money and frustration of you doing it on your own.
Your Hormone Revival™ distills down all the research I've collected, all that I've learned in my clinical practice, plus the most effective tools to deliver one program with the most powerful information I wish all women had.

My ultimate vision is a world where women have reclaimed their health...and their power. I've seen it first hand: when sleeping women wake, mountains move. I want to help you move mountains. Together, I KNOW we can shift the entire landscape.
Big goal? Yes. That's why I need a wider reach.

I needed to find a way to give more women access to my functional services without being cost prohibitive. Your Hormone Revival™ was my solution. I have been leading group programs for 8 years now, and I've seen the transformative power of this format. Here's why it's so great:
camaraderie
Struggling with your health can feel confusing, overwhelming and isolating. The supportive group setting utilizes the power of camaraderie and deep connection so you're not alone throughout your healing process.

Accessibility
It's hard getting answers to your health concerns. Most women I speak with don't know the appropriate labs to ask for, and if you do -- you're not sure where to get them or how to analyze them. This program offers functional labs at a discounted rate to test your adrenal, thyroid and hormone status, as well as hands-on guidance to help you understand your results and get you the answers you need.

Efficiency & Affordability
Healing can be expensive and time-consuming. This program cuts through the noise and delivers the most potent information so you don't have to waste time and money searching on your own.
I've invested tens of thousands of dollars into "figuring out my health". Your Hormone Revival™ offers all the information I wish I had back then. I've distilled down all the research I've collected + all that I've learned in my clinical practice to deliver one program with the most powerful information I wish all women had. All at a fraction of the cost of you doing it on your own.
This program is easily valued over $1500.
one time payment tba
or
payment plan of 3 monthly payments
Do You Need to Order Labs?
What do you do when your blood work is normal...but your health isn't?
I'm a big advocate for accurate functional testing to get a good picture of your health.
Conventional medicine is geared toward providing care once a disease has taken hold. Even if you feel terrible, you are considered "healthy" until a disease manifests.
Functional medicine nutrition supports you from the standpoint of health, not disease. These functional labs help to decode your symptoms, assess risk and implement support BEFORE disease develops.
Keep in mind that lab costs ARE an additional investment (the fees go directly to the labs themselves), but I do offer my practitioner code to save you money.
You can absolutely benefit from this program without ordering the labs. The lifestyle & nutritional tools outlined in YHR are powerful and impactful — even without doing the testing.
Labs are not a requisite of this program, however they are strongly encouraged. One of the reasons I created this program is because so many of my clients didn't have access to these functional tests — or if they did, they didn't have anyone to analyze them. (PLEASE NOTE: If you don't order the DUTCH Complete and/or YHR Thyroid Panel, you will not receive a customized protocol.)
These labs can provide clarity, answers and a more personalized approach.
See "Signs of Imbalance" below to determine if these tests are appropriate for you!
Signs of Imbalance
Move the cursor to determine which tests are appropriate for you!
DUTCH Complete by Precision Analytical
Most extensive profile of sex and adrenal hormones along with their metabolites
Includes:
Stress hormones, like cortisol (free + total) and DHEA

Estrogen, progesterone + testosterone status

Estrogen metabolism (Are you clearing estrogen well? Are you pushing down the protective pathways or the harmful ones?)

Melatonin

6 Organic acid markers to asses vitamin B6, B12 and glutathione deficiencies + neurotransmitter status
Additional Cost: $299
Learn more about this test here.
(After purchasing YHR, you will be prompted to add on the additional labs. When you purchase, I send you the test kit in the mail. You do the dried urine test then mail it out to the lab. Results are sent directly to both you and me.)
YHR Thyroid Panel
To assess thyroid status, iron status, blood sugar + insulin
Anemia + blood sugar problems are deal breakers when it comes to hormone health, which is why I include a basic screening in addition to a full thyroid panel

14 analytes total

This blood draw *must* be done at a Quest lab

Not available in the following states: NY, NJ or RI or anywhere outside the U.S.
Additional Cost: $155
(After purchasing YHR, you will be prompted to add on the additional labs. When you purchase, I send you lab requisition form via email. You take the form to your local Quest lab for the blood draw. Results are sent directly to me.)
Weekly content breakdown:
Each module is presented as a short video so you can easily digest the content
Audio recordings + transcripts are also included so you can watch, listen or read - depending on your unique learning style!
Week 1:
Adrenals Overview + Stress Physiology
Module #1: Modern Stress, Burnout + Adrenals
Module #2: Cortisol, DHEA + Adrenal Testing
Module #3: Causes of HPA Axis Dysregulation or "Adrenal Fatigue"
Module #4: Identifying Your Triggers
Week 2:
Hormone Balancing Diet
Module #1: Regulating Hormones through Diet
Module #2: Adrenal superfoods
Module #3: Weaning the caffeine
Module #4: Basic Supplement Support for Stress
Week 3:
Circadian Rhythm & Sleep Hygiene
Module #1: Circadian Rhythm & Sleep Hygiene
Module #2: Stress, Digestion & Gut Health
Week 4:
Weight Loss + Exercise
Module #1: Cortisol & Weight Loss
Module#2: Exercising with adrenal dysfunction
Module #3: MASTERCLASS Intuitive Eating & Healthy Body Image with Dr. Jillian Murphy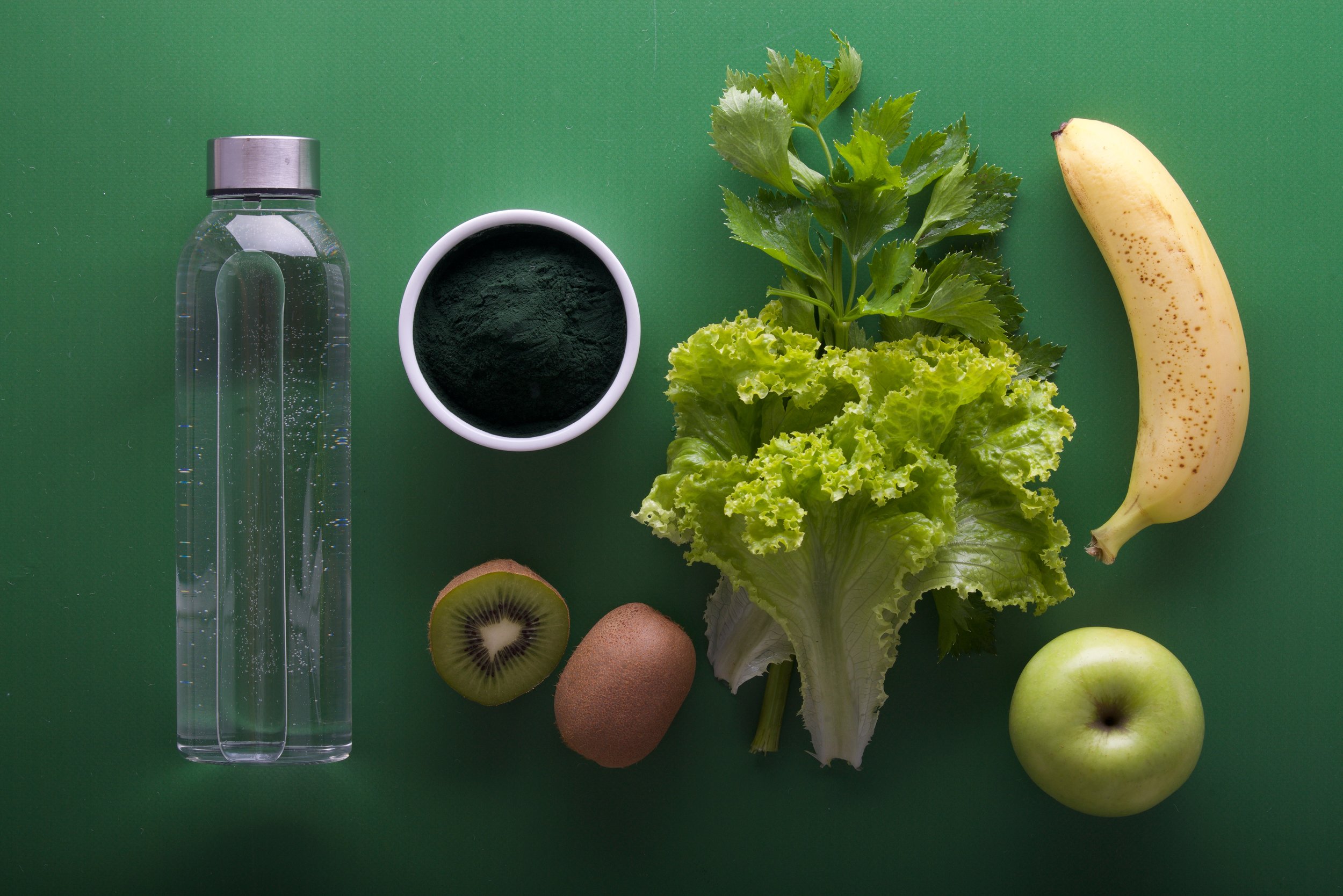 Module #1: 30 day thyroid detox & hormone reset plan
Module #2: The Thyroid - Liver Connection
Module #2: Deep Nutrition for Thyroid Health (superfoods + thyroid anti-nutrients to avoid)
Module #1: Understanding Thyroid physiology + functions
Module #2: Optimizing thyroid function + metabolism
Module #3: Thyroid testing + Subclinical "hidden" thyroid dysfunction
Module #4: Top 6 Patterns of Thyroid Dysfunction - Which One Are You?
Week 7:
Hidden Thyroid Triggers
Module #1: Adrenal-Thyroid Crossover
Module #2: Gut health & thyroid connection (infections, leaky gut, food sensitivities + gluten)
Module #3: Hidden infections
Module #4: Environmental Toxicity
Module #5: How your hormones affect your thyroid
Week 8:
Autoimmune Disorders
Module #1: Hashimoto's: The autoimmune side of thyroid disorders
Module #2: Regulating your Immune system & managing autoimmunity
Module #3: Basic Supplement Support for autoimmunity
Week 9:
Understanding Your Cycle
(even if you're not cycling)
Module #1: Energetics of the 4 phase cycle
Module #2: Charting your cycle
Module #3: Moon cycling
Module #4: Seed cycling
Module #1: Your Hormone Physiology
Module #2: Dietary Endocrinology / Foods to support Hormone Balance
Module #3: Hormones, Food Sensitivities & Leaky Gut
Module #4: Hormone-Balancing Herbs & Botanicals
Week 11:
Estrogen Dominance
Module #1: PMS, Fibroids & Endometriosis
Module #2: Environmental Estrogens, Endocrine Disruptors & Creating a Nontoxic Home
Module #3: 3 Phases of Estrogen Detox
Module #4: The guide to better poop
(Excess + Deficiencies)
Module #1: Testosterone, DHEA & Androgen Pathways
Module #2: Blood sugar & Insulin Resistance
Module #3: Different types of PCOS
Module #4: The PCOS-Gut Connection
Bonus Material Presented By
Clinical Nutritionist
Cofounder of Institute of Spiritual Coaching
Naturopathic Doctor
Intuitive Eating Expert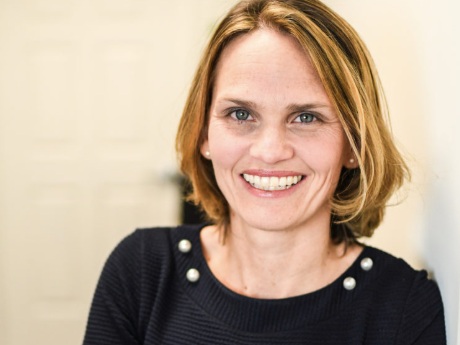 Physical Therapist
Women's Pelvic Health Expert
Registered Holistic Nutritionist
Certified Spiritual Coach
Emotional Freedom Technique (EFT) Practitioner
Spiritual & Intuitive Healer
Integrative Herbalist
CEO of Her Vital Way
Yoga Teacher, 500 RYT
Tarot Reader
Holistic Fitness Trainer
Wild Vibes Festival Cofounder
Recipe developer & founder of The Roasted Root
Cookbook author
This program is for you if…
You feel like something is off, but all lab work looks "normal"

You're eating well, but still not feeling great

You're looking for a deeper understanding of your body

You're looking to optimize thyroid function, metabolism, hormonal balance, energy

You want to know the right foods, lifestyle and supplements for you to feel your best

You're a mom and want to equip your daughters with information + empower them with body literacy

You're not a mom, but know you'd like to be in the future -- and want to support your body's fertility

You've been listening to my podcast and are interested in functional lab testing to take stock of your overall health

You want a skilled professional to analyze your results + tell you exactly what they mean + what to do with them

You know you need to get a handle on your health, but you're not sure where to start.

THIS is the place to start! This program is exactly where I would have all my 1:1 clients begin. Your Hormone Revival™ helps the brain regulate hormonal activity in your body, which then in turn influences everything else. So whether you're coming to this program with digestive issues, autoimmunity, thyroid problems, Chronic Fatigue Syndrome or hormonal issues like PCOS...it's important to start here.
Does this program include 1:1 time with Erin?
While the only 1:1 work Erin does is through her membership, you'll be able to access her 3 ways during Your Hormone Revival™:
Lab analyzation

Monthly Q+A Calls

Private Facebook group
Lab analyzation
If you order the DUTCH Complete and/or YHR Thyroid Panel, you will receive a video + written protocol. In the video, Erin goes over your labs & explains results as they relate to your symptoms. Written protocol makes dietary & supplemental suggestions based on labs.
(If you do not order labs, you do not receive this video or protocol.)

Q+A Office Hour Sessions
Erin will be holding monthly Q+A "office hours" via Zoom video conferencing.
You can join live and ask your questions face-to-face in real time. If you can't make it live, you can submit your questions in advance via the Facebook group. Each call will be recorded and sent out afterwards, so you can watch or listen during the time that works best for you.
What these calls are designed for:
You want to expand upon a topic discussed in one of the modules

You want to discuss a specific topic not covered in modules

You have specific questions about labs

You have questions about tweaking/customizing your protocol
Private Facebook Group
Less in-depth questions, or questions that require a prompt response, can be directed to the Facebook group.
All contact with Erin will be made through this FB group, and not email. Private email consults are reserved for private 1:1 members.
What are the bonuses all about?
The Lifestyle Medicine bonuses are evidence-based therapeutic practices presented by experts as additional (and optional) weekly material.
Lifestyle change is the hardest thing to do...but it's also the most effective, accounting for roughly 80% of your overall results. In fact, one of my mentors, Dr. Dan Kalish, says that the whole point of functional medicine is to get people to buy into the lifestyle practices.
You'll be presented with one new practice each week -- 12 total -- so by the end of the program you will have found a practice that resonates with YOU.
When life starts to get crazy again (and it will) or health issues flare up, you'll have a whole tool chest of practices to draw from -- whether that's energy medicine, nature medicine, yoga, breathwork, guided meditation, aromatherapy, etc.
While these materials are considered bonus offerings, don't sleep on them. They are extremely valuable!
How long before I see results?
The reason this program is 3 months (as opposed to say, 6 weeks), is because it takes AT LEAST 3 months to start to revive and restore hormonal balance. The modern "quick fix" mentality has not served our health -- or our expectations -- well.
Unpacking years of imbalance takes time. So give yourself some grace and patience throughout this process! (Not something we're often encouraged to do in our society -- so there will be plenty of reminders throughout the YHR!)
If you're feeling lousy, I completely understand the eagerness to start feeling better STAT. Here are some factors that can influence the length of time it might take you to start feeling better:
How long you've been experiencing symptoms (A month? A year? A decade?)

Severity of symptoms & body imbalances

Concomitant disease states

Emotional distress

Program compliance (there's a "you get out of it what you put into it" type of vibe here. Are you willing to make dietary changes as needed? Lifestyle changes? Increase or decrease movement based on needs? Implement lifestyle medicine practices? Take nutritional compounds Etc.

Whether or not you ordered labs: DUTCH Complete + YHR Thyroid Panel can provide clarity, answers and a more personalized approach to hasten progress
Do I need to eat a restricted diet on this program?
Food stress, food restriction, food fear, disordered thought patterns or behaviors around food can all actually lead to adrenal, thyroid + hormonal imbalance overtime. It's quite common for women, in fact.
There will be NO Counting calories, weighing or portioning food. There WILL be specific food suggestions -- including nutrients to focus on, foods to include, meal timing suggestions + even foods to remove. But they are just that -- suggestions. And not all suggestions will apply to you. The program will outline what to focus on based on your labs, symptoms and conditions. But ultimately your body knows best, and your needs trump the suggestions of this program.
There is an *optional* 30 Day Thyroid - Liver Detox during month 2 *if* it's appropriate for you. This food plan decreases inflammatory responses, removes the most common food antigens/triggers, regulates blood sugar + provides all the nutrients for detox support and hormone building blocks. If it feels too restrictive, don't worry about removing or avoiding any foods. Instead, focus on the foods to include - you can load up on the good stuff:
Foods to Support Hormone Balance

Adrenal & Thyroid Super-Nutrients

Estrogen Detox Foods

Hormone-Balancing Herbs & Botanicals
The food plans outlined in Your Hormone Revival™ are designed to be health-supportive. And for some people, that means flexible.
I'll fully admit that a constant onslaught of heavily processed, inflammatory foods makes it much more challenging for the body to heal and restore balance. But mindset is also a large part of healing. And while we'll be working on the food/diet piece in this program, we'll also be working on the mindset piece, too!
I have digestive problems, but I also check off a lot of symptoms on your questionnaire. Is Your Hormone Revival™ or 1:1 services better for me?
The Gut-Adrenals/Hormones thing is a tricky one. Because it's hard (if not impossible) to "heal the gut" until you've restored adrenals & hormonal balance....but it's tricky to restore balance to the hormones without addressing dysfunction in your gut. Any type of gut infection or inflammation is a stressor to the adrenals/HPA axis.
When working with my 1:1 clients, I have to assess where do we start? 90-100% of the time, it's starting with the adrenals. I have not seen good clinical outcomes the other way around. That is why I typically spend about 2 months trying to restore adrenal function with my clients before even addressing their gut issues.
That's part of the reason why I created Your Hormone Revival™ - this12 week process that I wish all my 1:1 client would go through FIRST, because it lays the foundation for healing in the body. Going through this program will help clients achieve quicker results in my 1:1 membership.
While Your Hormone Revival™ isn't designed to be a "gut healing program", it will address the interplay between the gut + adrenals, gut + thyroid and gut + hormones. We will start on some basic gut restoration work, and the second month also includes an optional detox to remove common antigens & further prime the gut for healing.
If you are still experiencing significant digestive symptoms after this program, then working with me 1:1 in my membership would be a good next step.